Get to Know Our Expert Dental Team at Bright Smile Studio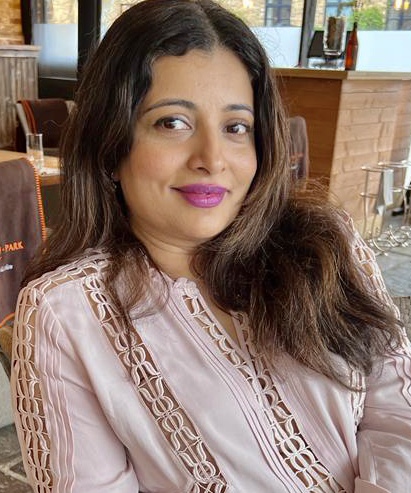 Dentist and Practice Owner
Meet Dr Balika Reddy, our dedicated and passionate practice owner and dentist at Bright Smile Studio. Dr Reddy has been a qualified General Dental practitioner since 2000, having completed her BDS with Honours. She is registered with the General Dental Council (UK) and has been providing private dental care for over 20 years.
Dr Reddy has wide experience in general dentistry with a special focus on tempero mandibular joints, implant restorations and aesthetic dentistry. She has worked along side leading TMJ surgeons of the country and provides splints especially mandibular anterior repositioning splints. She has completed various courses in Six Month Smiles, Invisalign, Zoom Whitening, as well as Crown and Bridge Restorative Skills to ensure she stays up to date with the latest dental practices.
Aside from her professional life, Dr Reddy enjoys travelling, reading, watching polo and fine arts. She has also been an educational supervisor for foundation dentists for the Oxford deanery, mentoring recently graduated UK dentists.
Dr Reddy's warm and approachable nature has made her extremely popular with both her patients and colleagues alike. Book an appointment today to experience her expertise and passion for cosmetic dentistry.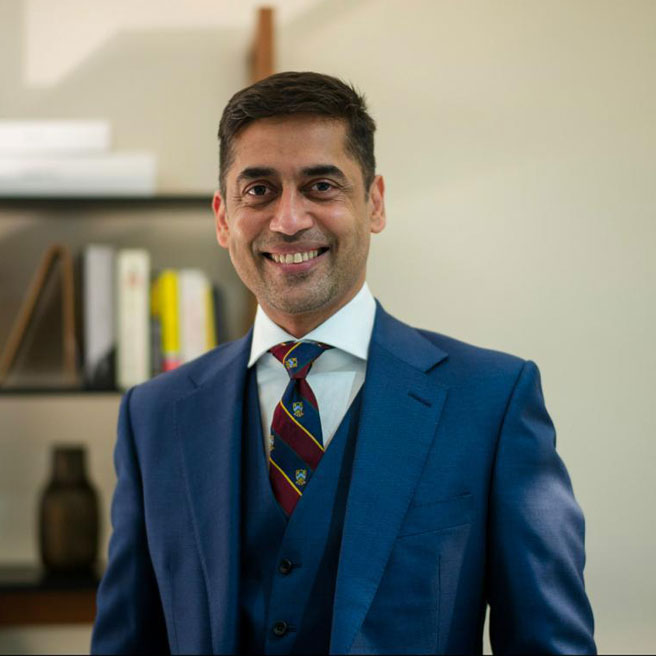 Consultant Maxillofacial Surgeon Mr Deepak Komath FRCS(OMFS), MRCS(Eng), FDS RCS(Eng), MDS, BDS, MB is dually qualified in medicine and dentistry and is a specialist in all medical and surgical conditions affecting the face and neck. He gained his skillset at the most prestigious London teaching centres and is currently Clinical Lead, Oral & Maxillofacial Surgery and Orthodontics at the Royal Free London NHS Foundation Trust.
Following his graduation from the University of Southampton, Mr Komath trained in oral and maxillofacial surgery on the London Deanery rotation, before joining the Royal Free London NHS Foundation Trust as Consultant, Maxillofacial Surgery in 2016, going on to become Clinical Lead for Facial Deformity Surgery a year later.
Working with both adults and children, Mr Komath's specialist interests are: facial surgery, face lifts and eyelid rejuvenation, facial deformity correction, head and neck reconstruction following cancer or trauma, skin cancer surgery, oral surgery, TMJ (temporomandibular joint) disorders, tooth extraction and dental implants, and salivary duct disorders.
Mr Komath is a member of the Royal Free Skin Cancer Multidisciplinary Team, and sees collaboration as key to effective treatment. A good example of this is that in his private practice, for patients with complex conditions, he often sets up joint appointments with other specialists to initiate a full package of treatment in one go.
He is a Fellow of the Royal College of Surgeons and the British Association of Oral & Maxillofacial Surgeons, among other leading professional organisations. A published author in his specialism, he lectures and examines at University College London, where he enjoys mentoring his students.
Above all, Mr Komath believes in treating every patient as an individual and is dedicated to ensuring they receive the best possible care.
Mr Komath will be providing Implant related services at Bright Smile studio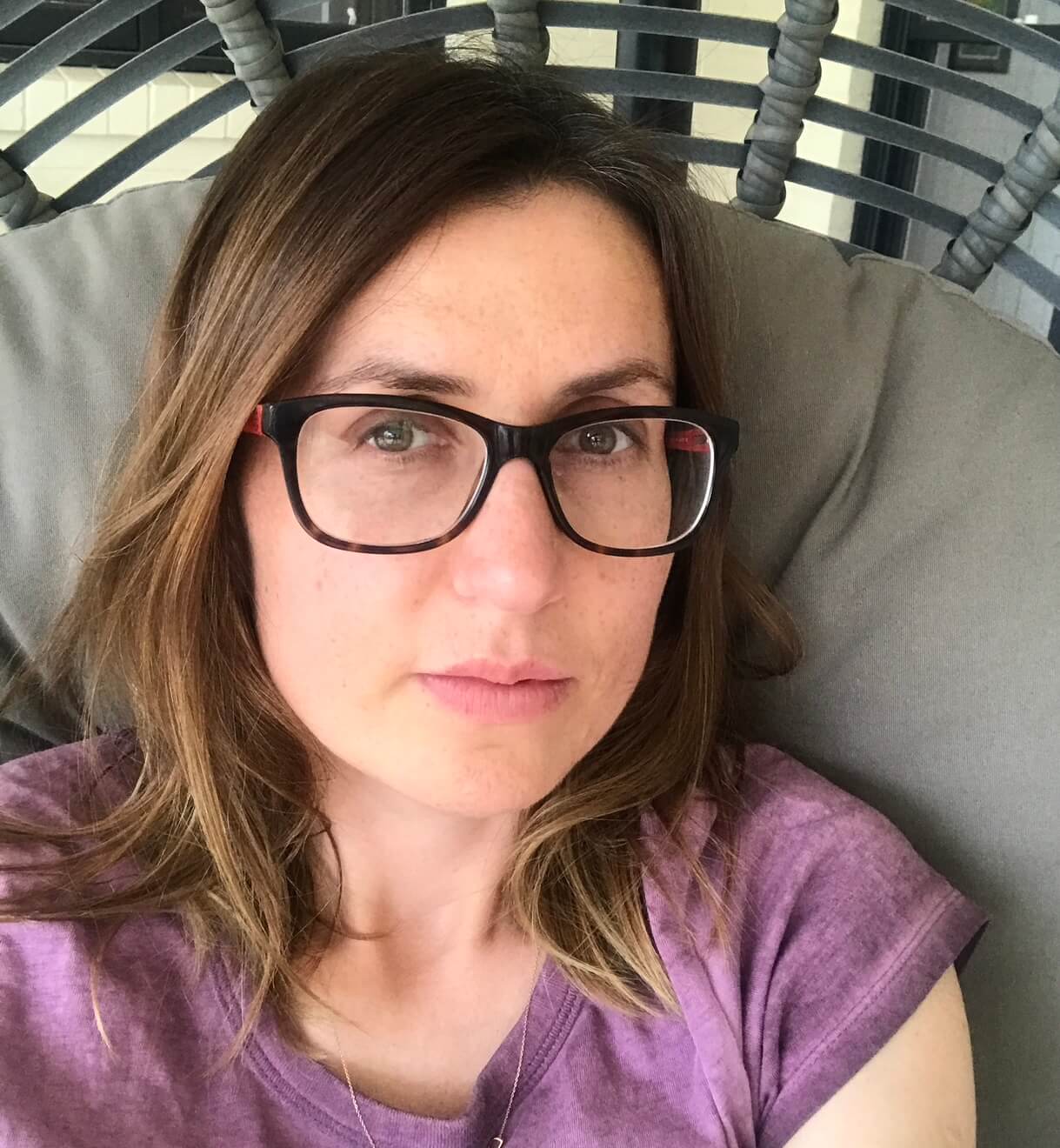 Dr. Lina Felter is a third-generation dentist with a completely holistic approach to oral health. She started working at Bright Smile Studio from 2015-2017 and then returned to the practice in 2022 after living in Australia for a few years. Dr. Felter particularly enjoys serving the local community and can provide all aspects of dentistry, from composite edge bondings to full mouth rehabilitation. She is skilled in cosmetic work such as veneers, crowns, and chrome dentures. Dr. Felter is also a strong advocate for myofunctional dentistry and is a provider of myobrace for children and TMJ appliances for adults. Her passion for mental well-being and nutrition is evident in her practice.
Outside of work, Dr. Felter enjoys spending time with her family, cooking and eating good food, taking nature walks with her dog, and strength training at the gym. She is also an avid photographer. Dr. Felter is dedicated to providing excellent dental care to her patients and promoting overall wellness in the community.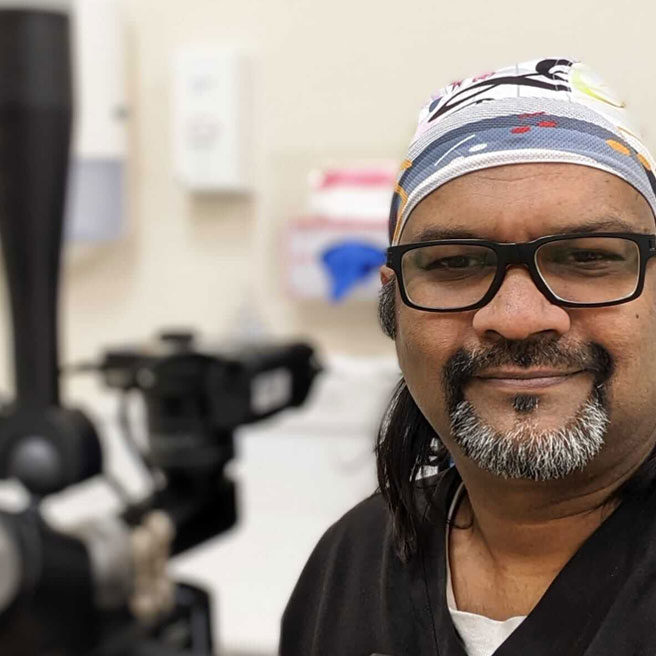 Dentist with special interest in Endodontics
Dr Ali Mubarak BDS MSc- Endo (KCL)
A very approachable and friendly individual, having over 20 years of experience in dentistry, providing all aspects of general dentistry and a special interest in root canal therapy (endodontics).
Having pursued his goals, obtaining the MSc in Endodontics from Kings College London in the year 2018. With vast experience in endodontically treating teeth, Dr. Mubarak is constantly updating himself with evidence-based endodontic practice and general dentistry, He visits a couple of practices offering endodontic treatments.
At Brighton Smile Studio, he accepts external referrals for endodontic procedures.
 During his leisure Ali is a keen motorcycle enthusiast, which he is very passionate about. He rides when he finds time away from his family.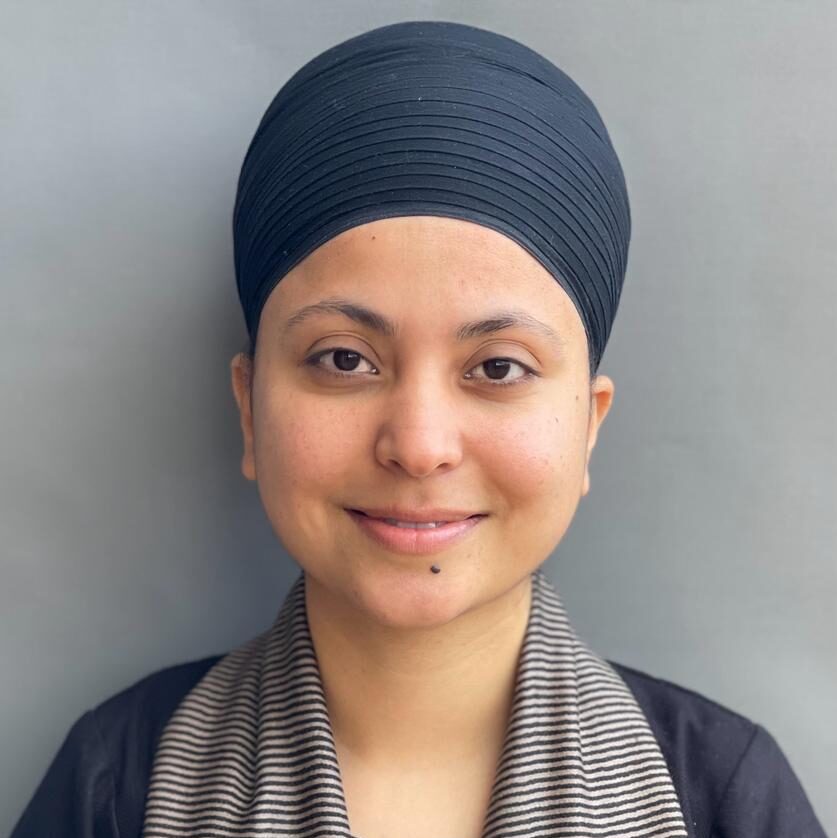 Karanpreet Kaur has over 8 years of dentistry experience. She is qualified dentist from India and registered in the UK as a Dental hygienist, Dental therapist and dental nurse.
Karanpreet is passionate about her work, able to put her patients at ease with gentle approach and ensures a positive dental experience especially nervous patients.
Outside work, Karanpreet loves to spend quality time with her family.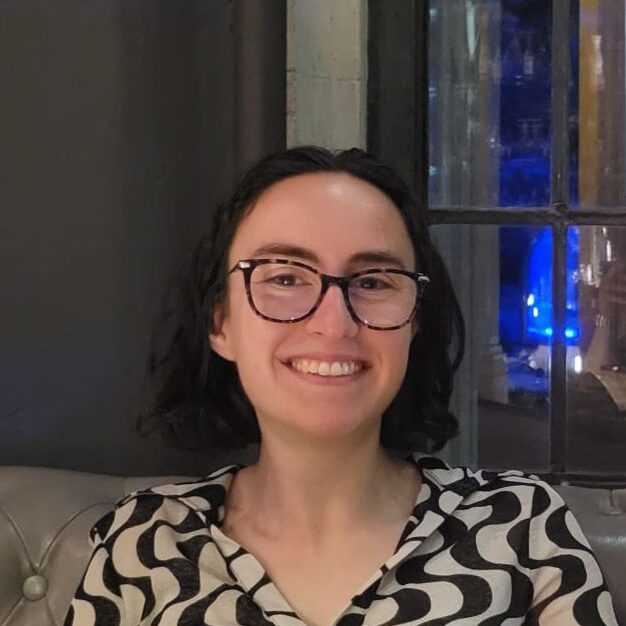 I enjoy on my days off mountain biking, hiking, exploring new places and wild swimming in the summer. I relax by cooking and drawing. What gets me through my week are my Krav Maga lessons.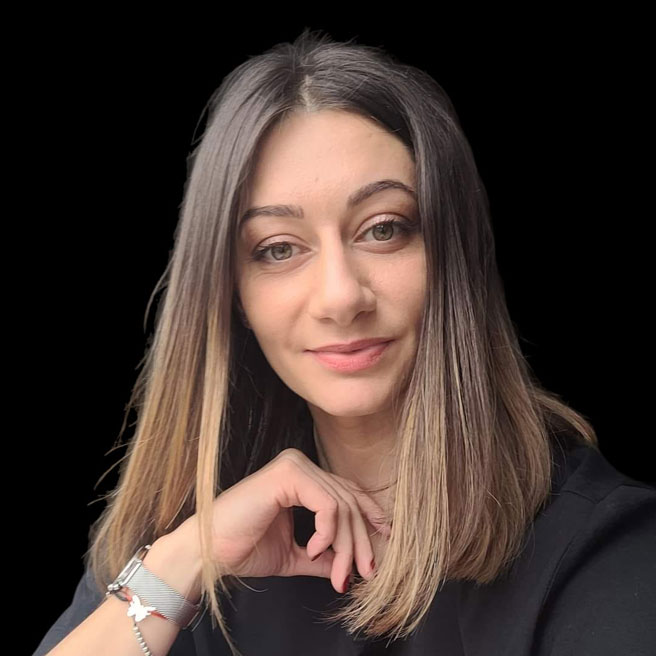 GDC Number: 270420
Anamaria is a dedicated and enthusiastic qualified dental nurse that joined Bright Smile Studio team in February 2016 as a Trainee Nurse.
She has a very friendly personality that helps her to take good care of our patients. She loves putting the patients at ease and make them all welcome.
In her free time enjoys spending time with family and friends.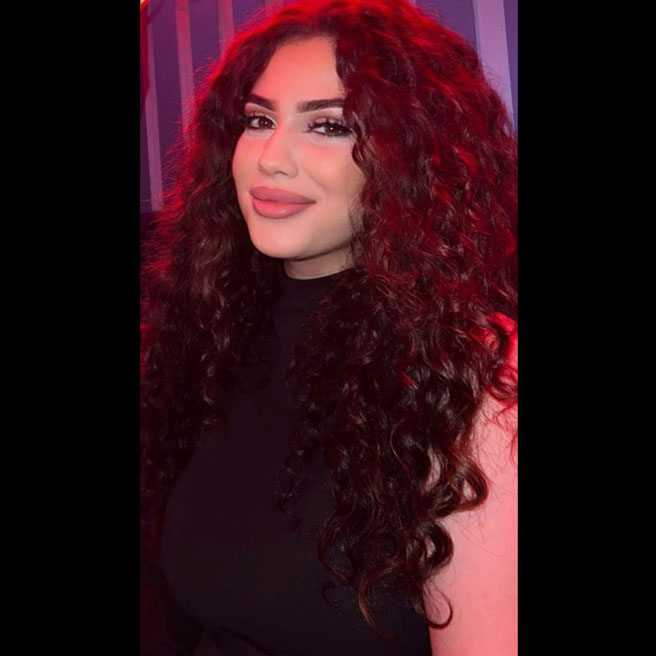 I've worked in dentistry since 2016. Pursuing a career in law now with still interest in dentistry. In my spare time I like to spend time with family, friends and trying new restaurants.